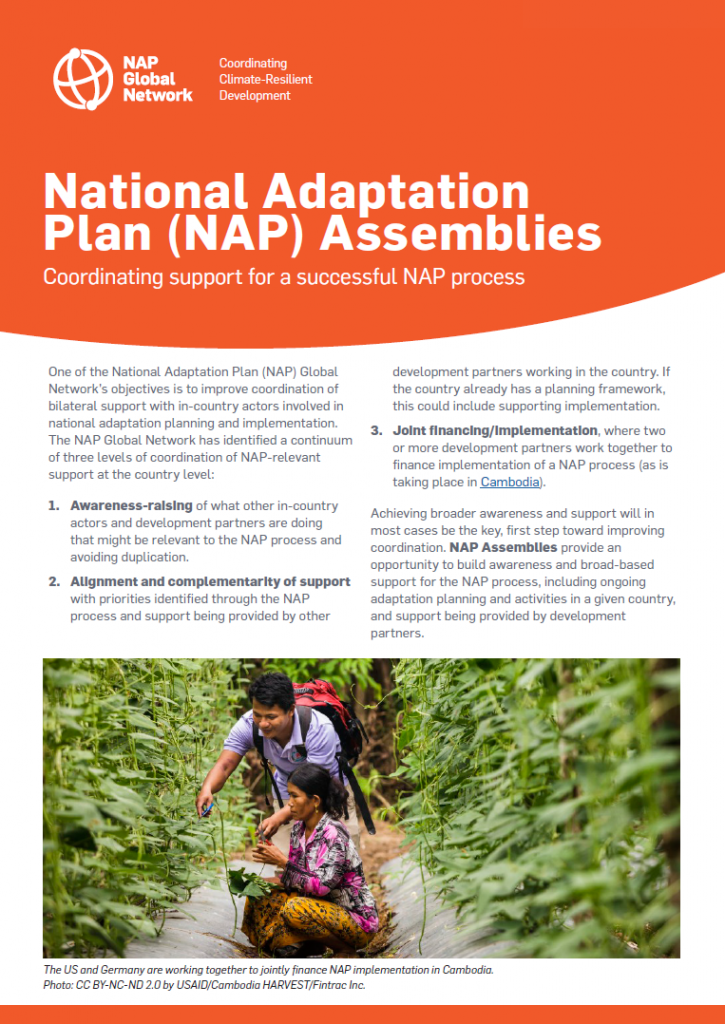 One of the National Adaptation Plan (NAP) Global Network's objectives is to improve coordination of bilateral support with in-country actors involved in national adaptation planning and implementation.
NAP Assemblies provide an opportunity to build awareness and broad-based support for the NAP process, including ongoing adaptation planning and activities in a given country, and support being provided by development partners.
Find out more about NAP Assemblies in this two-page backgrounder.
Publisher: International Institute for Sustainable Development (IISD)